1 Cor. 6:18 ~ "Flee from sexual immorality. All other sins a person commits are outside the body, but whoever sins sexually, sins against their own body."(NIV 2011)
I have previously written a post on the biblical position and basis for divorce and remarriage. In
that post
I specifically dealt with the biblical instructions regarding the institution of marriage and the permissibility of both divorce and remarriage under certain circumstances. While divorce is only a last option when all other forms of reconciliation have failed it is a reality for many and a path that some have had to cross.
I will primarily address how Christians should best respond to the "third party" or the character involved in marital infidelity. This person is usually called "the other woman", and in a growing number of cases it is called "the other man" who now becomes and is the "third party". In some cases it is a whole or complete institution, such as a strip club or some other form of entertainment. I will not deal with the latter in this article.
Although there are many reasons for failed relationships, this article will focus on only one of those reasons and reaction to those normally held responsible in many cases for a failed marriage. In order to get to the topic, we will have to discuss marital infidelity. This is often a subject of much distress within the church because many studies assert that the divorce rate among professing Christians runs parallel to that of non Christians roughly at a 50 % rate.
How should the church respond to this "third party"? How should the innocent spouse respond to the one who has helped to bring pain into the marriage? Certainly we must admit that the "third party" may not be totally to blame for breakdown of the marriage, but they have contributed to it by being an available presence. What are the realizations that must be made to address and deal with all of this?
Let's begin what promises to be one of my most controversial postings ever.
First, The Truth On Relationships & Infidelity
While many internet venues claim that cheating is occurring in almost all relationships and marriages the fact is
that things are not quite as bad as what media hype has led us to believe. According to a
2011 Psychology Today report
, infidelity among married individuals has not significantly increased in over 20 years. In fact, the current trend is that couples in committed relationships are being more faithful to their spouses and companions. With that said, according to a University Of Virginia study, still 22% of ever married men and 14% of ever married women admit to having been unfaithful within their marriage.
According to the book,
"The Normal Bar"
[ Northrup, Schwartz, Witte; 2012 Crown Publishing Group] the numbers were slightly higher. The authors stated that in their research 33% of men and 19% of women admitted to being unfaithful (in this poll there was no mention of a distinction between married individuals or single individuals in relationships which could account for the difference) In that same poll 17% of women and 23% of men said that the infidelity had only occurred once.
Christian family and biblical moral advocacy group
Focus On The Family
states that while nearly 80% of individuals view adultery as always being wrong, nearly 33% or men and 25% of woman have had affairs, and that rates could be as high as nearly 50% for both men and women when cyber and internet inspired and "emotional affairs" are mixed in the number.
In response to all of this there has been new industry created simply to support the rigors of infidelity. There are now attorneys who exclusively engage in the practice of divorce. There are now marriage and relationship councilors and other professionals who's exclusive mission is serving those who have walked through the door of broken relationships.
In Person Or Over The Internet, Once Is More Than Enough
Heb. 13:4 ~ "Marriage should be honored by all, and the marriage bed kept pure, for God will judge the adulterer and all
the sexually immoral." (NIV 2011)
Infidelity is infidelity one time or 500 times. I believe it was basketball star and legend Wilt Chamberlain that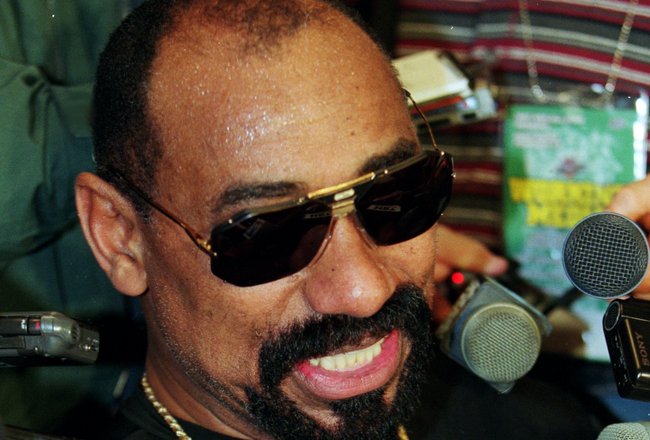 claimed that he had sex with over 20,000 woman during his NBA career and that most players during his day engaged quite regularly in affairs no matter if they were married or not. Some players have even stated that the "temptations" are too great and if one isn't grounded, they will succumb to the pressure. To bind one's self into this sort of activity is not fun at all, it is a moral and self control failure of epic proportions.
What all of the prior statistics show is that relationships and marriages are being and can be challenged. As noted by the enormous increase in
Christian books and publications
on the subject, many of the same challenges of marital infidelity exist for those of us in Christ and within the church. In other words, being in the church, and even knowing the moral value truth of faithfulness and monogamy, and biblical instructions on the institution of marriage itself, does not assure that one will be steadfast and faithful to their marital commitments.
Infidelity reaches across all economic boarders and boundaries. It reaches across all mental capacities and physical attributes. As long as minds and hearts can connect, as long as commitment takes second place to flesh and self-will, there remains the potential for infidelity.
Restoration & Forgiveness Among Christians
Between Spouses
The beautiful thing about failure is that there can be restoration and reconciliation. Among Christians, reconciliation of the marriage is always the first stop and all efforts should be made towards reconciliation even in the case of infidelity. Some will argue that restoration is not required due to adultery. That is true. However freedom to move on does not insure expedience to such action. What of the children, witness to the community and other believers? How will the relationship to God suffer as a result? There are many considerations to make in light of the contemplation of divorce.
In essence, marriage is a relationship representative of Christ and his commitment toward the church and HIS people. He is always faithful no matter how unfaithful that we become. Our individual marriages should be an example of that faithfulness and that enduring commitment.
There must be forgiveness in order for any relationship to last and be enduring. One cannot micromanage all pains and hurts all the time. There must be some letting go in order to go on. However, there is a responsibility of repentance and turning placed upon the offender.
Forgiveness For & Of For The "Third Party"
This is the essence and the focus of this article. For the duration I will present and set forth what I believe is a biblical polemic on this issue.
Genesis 21: 9-14 ~ "9-And Sarah saw the son of Hagar the Egyptian, which she had born unto Abraham, mocking. 10-Wherefore she said unto Abraham, Cast out this bondwoman and her son: for the son of this bondwoman shall not be heir with my son, even with Isaac. 11-And the thing was very grievous in Abraham's sight because of his son. 12-And God said unto Abraham, Let it not be grievous in thy sight because of the lad, and because of thy bondwoman; in all that Sarah hath said unto thee, hearken unto her voice; for in Isaac shall thy seed be called. 13-And also of the son of the bondwoman will I make a nation, because he is thy seed. 14-And Abraham rose up early in the morning, and took bread, and a bottle of water, and gave it unto Hagar, putting it on her shoulder, and the child, and sent her away: and she departed, and wandered in the wilderness of Beersheba.
One would hardly think that one could look to the Old Testament for a polemic on how one should handle a modern or NT marital problem. After all polygamy was allowed (not endorsed) by God in the OT and there were some strange practices and customs which we are yet coming into knowledge of through various archaeological finds.
However, for a view of what and how God thinks of marriage and the protection of HIS promise through and by marriage, we can look to the semi-conclusion of the relationship between Abraham, Sarah, and Hagar. This story gives us some insights into a wife's power of petition towards God, God's expectation of a husband seeking the restoration and stability of his family, and the position that the "third party" is in whether there has been repentance or not.
Although the details of how Abraham got into this situation actually stem from Sarah's request, that can't be overshadowed by the ethic or moral value that God sets forth that marriage is the primary and most important institution. Hagar became a "third party" even if reluctantly initially (read Genesis 16) Evidently Hagar came to enjoy the position, power, and influence that she was able to exude over Abraham at some point and she did so even involving her son in criticizing Sarah's son Isaac. When this happened, that was the last straw for Sarah. It was then that she petitioned God for a change and changes were made even though Abraham didn't necessarily want to hear any of it.
"Cast Out The Bondwoman And Her Son"
Sarah's request was plain. Because of how Hagar had responded to her, and how Ishmael had began to respond to Isaac (Gen. 21:9) she demanded that Hagar and Ishmael leave. Modern moral relativists of course assert that Sarah had no right to make such a request. However, they only acknowledge part of the story in making that judgement. The story begins with the instruction in Genesis 2:24 which solidifies the context of marriage. That a man was to cleave unto his "wife" and they two" shall become "one flesh". You see no matter how Hagar was in the position of being the mother of one of Abraham's sons, or no matter what else they shared, SHE was NOT his wife! She had no power, authority and was not given control or honor by God to oversee or antagonize the marriage or the parties of the marriage. (Sarah in particularly)
To restate, even with a child by the man of the house, as a "third party" Hagar was not in the position of power. She had to GO!
To The Heart Of The Matter
What should be known is that the "third party" to marriage has no power or right of demand within the marriage of another. This does not mean that this person is insignificant, In Hagar's case, God displayed and was faithful to his promise to provide for Hagar and Ishmael. Only that provision would not be in Abraham's or Sarah's presence. God honored the marriage over any other relationship.
Is There Or Can There Be Forgiveness?
Obviously there is forgiveness for every indiscretion known among men, however, there are some conditions for forgiveness to occur. First there must be repentance. In this POST, I have outlined the types of forgiveness that the bible calls for the believer to extend. Where there is no repentance, one cannot intrude upon a person's freewill to offer something that they don't themselves want. So, first, one has to repent.
What Does Forgiveness Look Like?
Although this is probably the most difficult part of marital infidelity, one must know that when these lines have been crossed, a clear moral value and biblical ethic must be embraced and there must be priorities set forth. Forgiveness places the family, especially the innocent spouse, and the marriage first. All things and all persons "forgiven" revolve around that institution because that institution is ordained of God. More on this as we go:
The Restoration Of The Marriage & Family Must Be The First & Primary Concern.
All things that happen in the restoration of marriage must occur to the benefit of the marital and family institution. In other words, these things are the priority and steps taken to heal them should be without compromise. This takes priority over the well being of the "third party" and all others on the outside of the marriage. One of the most offensive things in healing a marriage is for the offending spouse to consider the 'well being" of the "third party" as if there must be a commitment equal to or above the commitment to the faithfulness of God's word and family. However, this is just what we see over and over as couples try to heal and restore their relationships.
All Parties Must Experience A Period Of Healing And Restoration.
Although there is life for all after infidelity (at least in most cases) there must be a focus on individual restoration. The innocent spouse must be lifted during this time and ministered to in a biblically supportive manner. The offending spouse must evaluate and know what led them into their sins and take the proper steps to assure that those sins aren't reduplicated. The "third party" must takes steps to make sure that what was allowed does not become a lifestyle or a cheap way to gain attention, and that the things that led them to be a party to a marital relationship aren't reproduced. (and that is for one that seriously wants to be saved and acknowledges their wrongdoing, some folk simply are charlatans, whores and whoremongers, all categories of persons to whom, this post doesn't apply) So strong biblical council and prayer is a mandate for all persons involved. On top of this the children and community of faith must be under-girded with truth, strength and clear, honest and open instruction.
Can Or Should A Family And The "Third Party" Exist In The Same Church?
Believe me, I have seen it all. Saints trying and attempting to shout over all the defilement of sin sitting right in the midst of the congregation as if nothing is wrong. These things are a shame before God and leaders who have sold out or participated in this sort of confusion will themselves pay the ultimate price as well.
The answer to the question: ABSOLUTELY NOT!
Certainly not when the occurrence of infidelity is still fresh. Although, in church, we seem to do this "psycho-spiritual jump rope", equating acceptance of the offender(s) to the "love of God" and attitudes of love and compassion, I venture to say that God is not interested in nor pleased with such weird displays of affection. To the church's shame, in many cases the "third party" to a marriage has been allowed to fellowship and continue relationship in the presence of the family that has suffered the offense. There have been babies flaunted in front of congregations in effort to make the offending individual take "responsibility" while at the same time putting the spouse to open shame again. This is an ungodly approach to handling and addressing the issue and God is certainly not pleased.
Just as Ishmael could not abide with Issac, one's sins of adultery and the results of adultery cannot exist or abide with one's commitment to do right. Ishmael was a young and impressionable man that needed a father too, but God's design and intent of marriage was even greater than Ishmael's needs.
A spouse suffering and a family trying to piece their lives and marriage back together after infidelity should NOT be further pained by having to prove their "love and capacity to forgive" by accepting the "third party" in their presence simply because that third party wants to be a part of the church.
Forgiveness does not mean to become a doormat for anyone. There is a church on almost every corner. The "third party" is always best advised to take their membership to a place where they can heal outside and away from the family to which they have been an offense. The simple truth is that if one does not want to leave their church, one should not be a party to sin.
In some cases a family may have to attend another church, that would also be an acceptable and advised solution to the problem and situation.
Lk. 17:1 ~ Then said he unto the disciples, It is impossible but that offences will come: but woe unto him, through whom they come!
What Of Internet & Phone Relationships?
Many internet and phone relationships are emotional in nature and are in essence even more powerful than physical relationships. In some cases there is no ultimate physical fulfillment, but there can be fulfillment emotionally. Strong emotional attachments can be developed over venues like Where Black People Meet, Facebook, and Twitter. Over the internet, because there is all kinds of video conferencing available, there are a host of cybersexual activity which occurs regularly between individuals. Many times these connections are adulterous liaisons which carry all the illusion of actual physical sexual activity. In any case, sexually orientated and emotionally binding relationships outside of the context of marriage are all destructive.
When lines of decency have been crossed, the best thing to do to heal all parties, is to remove, delete and update friend's lists, emails, cellular phone numbers and all. Just because individuals haven't touched physically, doesn't mean that they can heal any more quickly from their infidelity. The same path of restoration must be made to overcome these things and to keep them from reoccurring in a person's life to the destruction and obstruction of the family and marriage.
The path of infidelity is filled with non-intent. Many individual's don't "intend" for relationships to occur, but the trick of the enemy allows these things to happen to willing participants seeking one thing or another in return for some form of sexual gratification. The internet can be a place and an opportunity where good intentions fail in the face of a strong emotional, psychological, and even sexual connection.
Those that would heal their marriage are commended, for this is the path that God wants marriage to go. However, God also wants marriages to be fully healed and restored. That healing and restoration must be done with a full focus on the relationship. Anything less is certainly less than what Christ has intended.
In a day where we have preachers and gospel singers playing out their indiscretions on stage and in the public eye, we must be taught how to heal and get the victory over these situations and occurrences. We must sound the alarm that a man with 2 to 3 ex wives in the same church, all of which he has left due to infidelity is NOT God's design and the people of God have no business being subject to that confusion.
The 'third party" has no right to flaunt the results of her sins in front of the church in effort to gain a place within its context. These acts are condemned and do not lead to the psychological and spiritual health of the child and or church. These are pitiful excuses for "love and compassion" and clearly only display ineptness in dealing with the issues. These sort of reactions to the sin of infidelity only display the lack of wisdom in the modern church and the desire for "relevance" among the world. these things, if not handled properly, lead to strife among the church.
James 3:13-18 ~ 13-Who is a wise man and endued with knowledge among you? let him shew out of a good conversation his works with meekness of wisdom. 14-But if ye have bitter envying and strife in your hearts, glory not, and lie not against the truth. 15-This wisdom descendeth not from above, but is earthly, sensual, devilish. 16-For where envying and strife is, there is confusion and every evil work. 17-But the wisdom that is from above is first pure, then peaceable, gentle, and easy to be intreated, full of mercy and good fruits, without partiality, and without hypocrisy. 18-And the fruit of righteousness is sown in peace of them that make peace.
The other woman or man can certainly be forgiven. One sign of true repentance could be the willingness of restoration, in whatever form that takes. The offender within the marriage has a first obligation to his/her marriage, and also an obligation to the church and community. There is no telling how long this restoration will take or what one will give up in the process. Yes, there is a trade and a wage of sin.
I write this article to not only heal those who have suffered, but to encourage those considering adultery or considering becoming a "third party"...DON'T DO IT! You will never be able to afford the ultimate price of your sin.
Blessed!