First: I wish to thank ALL of the readers of this blog for your ongoing support, readership and encouragement. Whether you agree or disagree with my assessments and commentary, I hope that you find this blog a place to share, expand and grow your thoughts. I appreciate YOU!
"The concern is that redefining marriage as a genderless institution will sever its abiding connection to its historic traditional procreative purposes, and it will refocus..refocus the purpose of marriage and the definition of marriage away from the raising of children and to the emotional needs and desires of adults...of adult couples."
~
Attny: Charles J. Cooper
This week the United States Supreme Court heard arguments on the Constitutionality of California's Prop 8 which banned gay marriage in that state, and the Defense Of Marriage Act (DOMA) which defines marriage within the United states as a gender specific union between a man and a woman. These are two powerful arguments with far reaching implications for all Americans and not only Californians or Hawaiians, (the venues from which these issues arose) and those individuals in states in which gay marriage is also the law. The Court's decision, estimated to be announced in June or July 2013, is set to be interpreted as the standard on the issue of gay marriage for the country, and of course, has sparked a renewed debate between those who hold views of traditional marriage and others who claim that the fight for gay marriage is a civil right's fight and specifically a fight for marriage "equality".
To be clear, the ONLY arguments that the court can consider are legal arguments. Explicitly moral arguments cannot be considered by the court even if the subject has moral implications as both of these issues obviously do. With that said, what is being legislated and promoted is a secular sense of modern moral relativism or relativistic thought regarding the issue of homosexuality in general and the acceptance of the practice or behavior as "normal".
Transcripts Available
What amazed me, as I listened to the banter from the Justices and the responses from the lawyers, especially them in favor of the homosexual right to marry, was the need to make the assumption that homosexuality and homosexual marriage was publicly accepted. In fact in the DOMA argument, Attorney Ms. Kaplan, claimed that the American opinion of homosexual acceptance had undergone a "sea-change" since 1996, when these issues began to arise in the court of public opinion. Although she was hard pressed to provide evidence of her assertions, (especially in light of the fact that over half the country has through referendum and legislative acts, rejects the homosexual definition and version of marriage) she at least argued like she really believed it.
In addition, organizations such as Time Magazine have taken the time to claim "victory" for homosexual marriage, citing that over "50% of the country agrees with homosexual marriage" and that the pictures that will
DISgrace
their cover are "beautiful", that is at least according to Rick Stengel, Time's Managing editor.
These types of thoughts arise based on the love of money, purely human conventions and in many cases "wishful thinking" As such sentiments of the sort are more in line with modern propaganda than an assessment of true public opinion. Media elites know that if the public hears something over and over, or hears that "everyone" is doing something over and over, it becomes believable in spite of the evidence or lack of evidence to support their assertions. Then with more and more media being controlled or strongly under the influence of the homosexual right, it is no wonder that there is a full assault against traditional values and a broad effort to normalize and beautify homosexuality in media presentations.
The facts yet exist that over half the states (the public) have rejected the notion of gay marriage and continue to reject it as it comes up through elections, referendum and effective lobbying efforts. But yet we are to believe that, according to them, (those who desire everyone to embrace homosexuality) that over half "the people" want it as an equal and acceptable societal institution...PLEASE...to stand against this is not bigotry by any means, it is the only rational approach to preserve societal values, truths and normalcy.
Marriage, What Is It?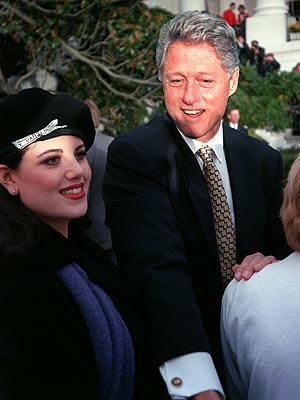 So far as the case is concerned, in the first of the 2 arguments (the Constitutionality of Prop 8), once standing and jurisdiction was discussed and re-addressed, (and the question of
standing
is highly in doubt, in fact it is doubtful whether the Supreme Court can take a position in this argument) many of the questions centered around what marriage IS as it pertains to the law. Please note, I said what marriage IS...not what it should be or what it was. Remember it was President (attorney) Bill Clinton (who now calls for a repeal of DOMA, a law which he enacted) who said, regarding Monica Lewinsky, that what was happening or that had happened between them depended upon "what the definition of 'is', is. From a legal standpoint, distinguishing this is a key to understanding some of the aspects of the arguments that were heard at the Supreme Court level, especially that which was addressed by Justice Scalia.
In what I thought was a remarkable part of the presentation, there was considerable discussion and questions from Justice Scalia toward Mr. Olsen over the institution or marriage itself and when and why there was a restriction within the institution. Asking: "When was it (the denial of gay marriage) a violation of the Constitution" In other words, it seemed to me, that he was pointing out that marriage between a man and woman was natural and a condition or action that had existed since time and relationships (which was a sentiment repeated by other members of the court) which would not have had an exclusion date because it didn't need one.
This was as opposed to rights withheld by racism which were only based on superficial and not substantive differences. The message as I listened was clear, marriage has always been traditionally defined by virtue of the character and make up of the constituents of the institution and not by superficial and non-substantive differences.
Neither has marriage ever needed to be defined or given rights by a court and or legislature, neither in America or in the history of the world. Therefore what was being asked, that marriage now be based on reasons other than those apparently normal, was both unprecedented and unrepresented historically.

Philosophical Underpinnings Of Marriage
The argument rendered by proponents of Prop 8, which bans gay marriage, was centered around procreation, the emotional growth and stability of children, and what is evident by virtue of human physiology. However, some Justices challenged the assertion that marriage is an arrangement between couples solely based on the ability to procreate? Well, that is a classic red-herring diversion, because no one said that marriage was exclusively based on the ability to procreate, only that procreation has been and remains a part of what traditional marriage has meant to society and history itself. Similarly, Justices seemingly supportive of the granting of homosexual marital rights, did not seem to have a line of reasoning against the thought marriage, by virtue of the institution itself, must be based on more than mere feelings of love, or overwhelming emotion. Anyone can love anyone and anything...is that a basis to grant a marital right? That seems to be a ridiculous and unsustainable proposition. So what is it and how can it (marriage) be defined? Is marriage something more or less than all of these things? Obviously there is a need for a definition and that definition is needful for more than the orderly disposition of assets and taxation.

Unsatisfactory Answer
Most of those fighting for "gay marriage" are not satisfied with the implementation of civil unions under the law. For those of us who can see this through a spiritual lens and through objective biblical morality, it becomes clear that this fight (if you will) is one that speaks to issues of TRUTH and the nature of creation itself. This issue has direct implications of who God is or is not. In other words, the suggestion and bottom line is that if God exists, he would be cruel to create a man with feelings of a woman and vice-versa. His actions cannot be trusted and he is capricious.
What is actually at stake is not only the definition of marriage itself but also the institution of marriage and the very nature of who we are as human beings and how we are or have been created. Sorry if this seems like overkill, but draw the implications out to their conclusion and I believe these are the bottom line considerations.
If man is a product of chance, not made in the image of God, and if he/she is some type of weird naturalist experiment unguided other than by natural selection and is out of control, then there is ultimately no truth to how we are made and or designed (or not). We are only and all subject to feelings, emotions and whims and all inclinations are acceptable and right. Some are more or less beneficial to society than others but all are on equal footing.
Imagine the ultimate implication...with the exception of how society may view them, the virgin is no no better than the rapist or the most promiscuous. Love and lust is for whomever and whatever one wants and desires.
Serious Question: An Ingenious Answer
When Ted Olson was asked by Justice Sotomayer what restrictions would actually exist if gay marriage was granted as a right, he answered:
"Well, you've said -- you've said in the cases decided by this Court that the polygamy issue, multiple marriages raises questions about exploitation, abuse, patriarchy, issues with respect to taxes, inheritance, child custody, it is an entirely different thing. And if you -- if a State prohibits polygamy, it's prohibiting conduct. If it prohibits gay and lesbian citizens from getting married, it is prohibiting their exercise of a right based upon their status."
Mr. Olsen's answer centers around the claimed current "societal acceptance" of gay behavior as I have noted above. He stops short of saying that gay behavior is "normal", but he does clearly make the case that homosexuality as a lifestyle and behavior enjoys a certain protected "status" under the law within the United States. In other words, because there is acceptance of gay behavior as a "status" and because we do not accept polygamy (by contrast and for example) claiming that it is merely a "behavior", then, according to him, denying gay marriage would be an act and violation of the rights of an accepted group or class of people. Olson would go on to further tie his case to the 1967 Loving case in which 16 states had a ban against interracial marriage which ban was ultimately considered unconstitutional.
An Ingenious Response
I thought it interesting that Justice Kennedy (who otherwise is sympathetic to homosexual rights) rejected Olson's argument as an inaccurate parallel citing that acceptance of interracial marriage had existed in the Common-Law countries of the world long before America and American jurisprudence was formed and further that the history of gay acceptance and the substantive facts of 1967 Loving case was not a good parallel because Loving was based on non-substantive issues such as color of the skin as opposed to observable, true and substantive physiological differences of men and women in relationships. Sentiments to which we certainly agree.
So as we can see, from a legal standpoint, there are many aspects to this argument that must be considered before a judgement can be made one way or another based on the position of law.
Conclusion: For The Believer
One thing is for sure, neither the world nor this system is our deliverer. Although we are required to obey civil authority, we must also be aware of the fact that civil authority, even evil civil authority, is and can be established to get something from God's people and to display the power of God in the world.
No matter what reasoning comes from and out of the litigation of either of these issues, the TRUE people are God are to stand fast, with trust and confidence in God and in HIS word. No. It is not popular. No, "they", whoever "they" are, do not like the fact that there is a truth, a right and a wrong and that truth extends to relationships. That's OK...the believer must know that agreement with God is not agreement with the world.
This is a trying time and a testing of our faith is on like never before. We are standing at the precipus of a paradigm. Will it change, shift or what will happen? We don't know, but for God I will live and for God I will die.
The Supreme Court or no other court in the land will make this preacher bless something that God has cursed. The people themselves need salvation. Their sins are yet abominable, similar to the sins of any sinner. no matter what legal wrangling is implemented or used, I simply reverberate the saying of Paul:
Romans 3:4 ~ God forbid: yea, let God be true, but every man a liar; as it is written, That thou mightest be justified in thy sayings, and mightest overcome when thou art judged.
Blessed!